Blog
I love writing about stuff that I find interesting and brings some value to my life, so I can share them with you.
---
July 25, 2022 - 307 words - 2 mins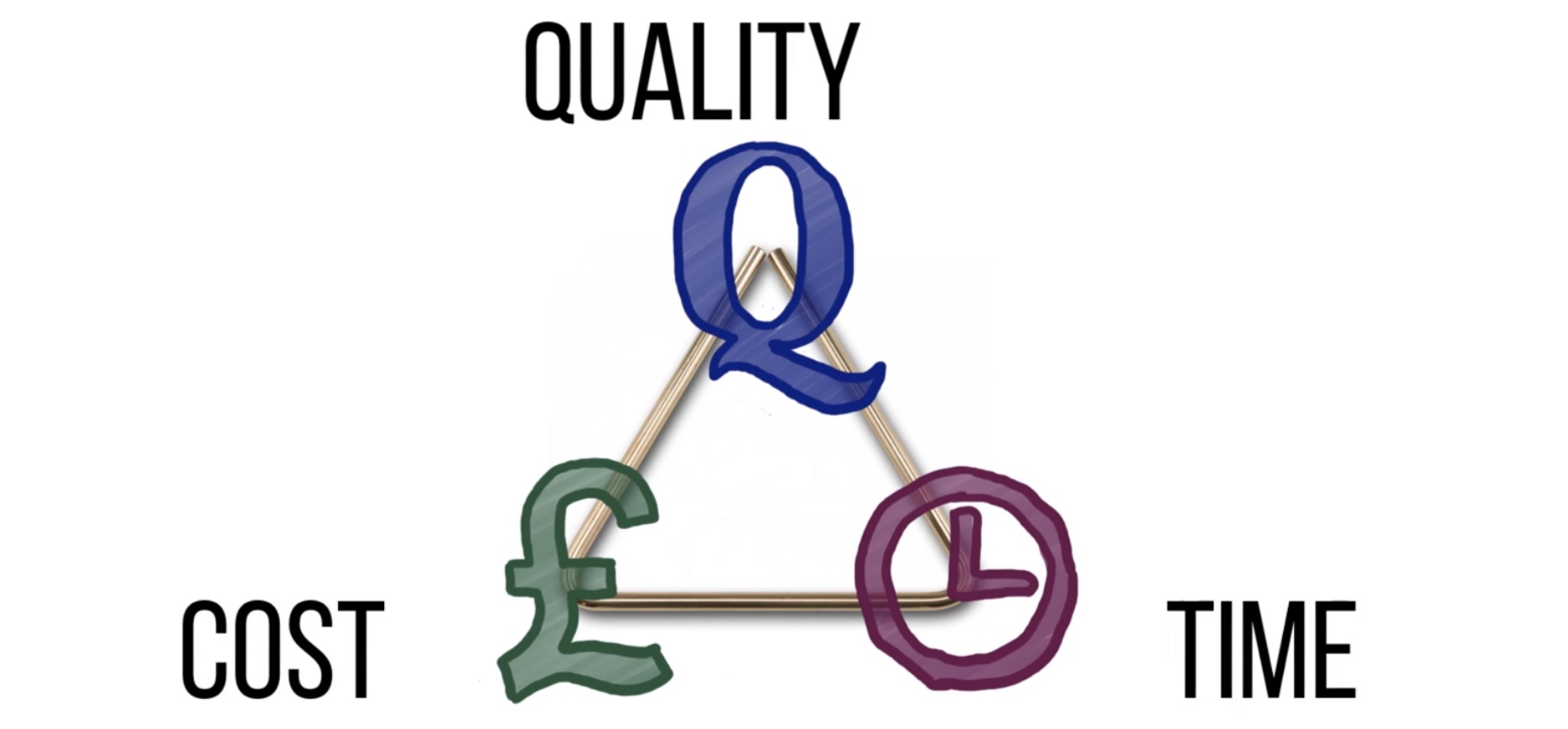 A triangle of time, quality and cost. it's an indicator that these three parameters are interconnected. You can fix one or two of them, but not three.
read more